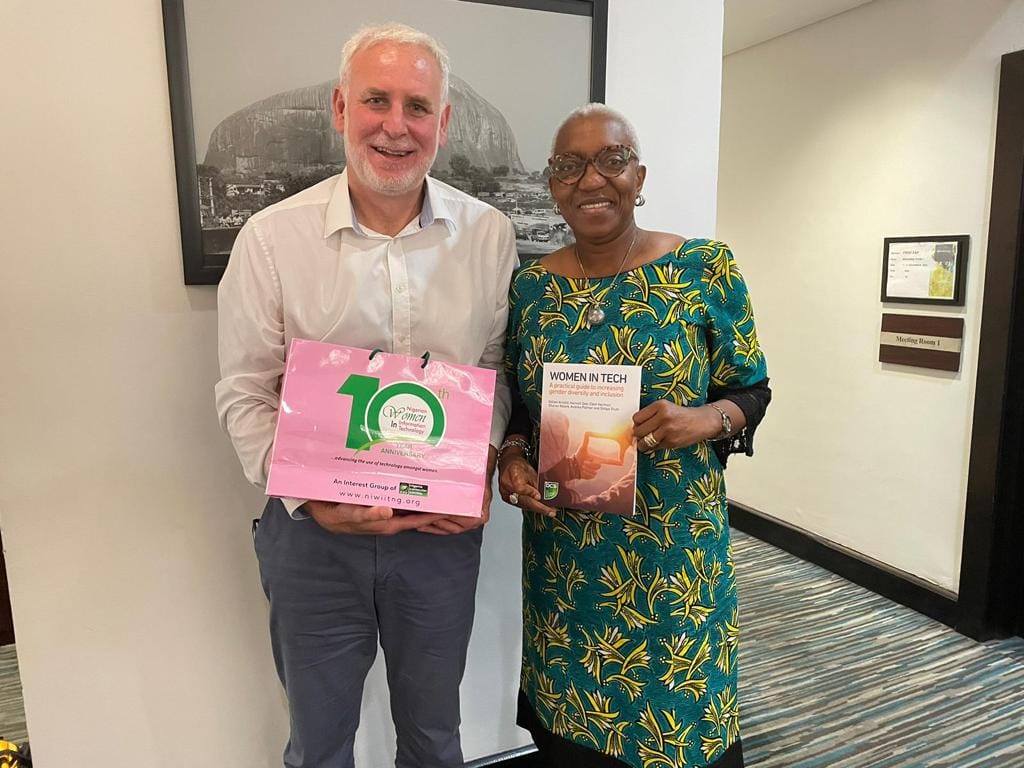 On 10th November 2022, International Director, BCS The Chartered Institute for IT, Mr Stephen Tweed MBCS, on a visit to Lagos, met with NIWIIT President, Mrs Dele Bayo-Osibo MNWIIT, MNCS.
Both shared insights on the Women in Technology space here in Nigeria.
International Women's Day
5th National Executives Inauguration
The President of NIWIIT giving an address as a guest speaker in Harare, March 2023 The Launching of Women in Technology Zimbabwé (WICTZ) was deliberate for the month of March, being the Recognised month for celebrating women by the United Nations.
It is worth of note that 3months prior to the launch, NIWIIT President was appointed and acted in Advisor capacity to birth Women in ICT Zimbabwé.
President's Official Visits
President's Visit to Zimbabwe